It's hard to believe that the holiday shopping season is nearly upon us. With the economy in the toilet, we want to do what we can to support artists, craftspeople and workers here in New England and the USA in any way we can. This year, we're doing our best to try to buy the bulk of our gifts from vintage sellers, local sellers, or independent Etsy sellers. Here are some of Vermodernist's top gift retro-inspired sources and suggestions this year.
1.
The Vermont Country Store:
Since 1945 the Vermont Country store has been locally owned and operated by the Orton family. With physical locations in Weston and Rockingham, Vermont, as well as a robust online business, you can find many New England, local, and made in the USA treasures for the holidays.
There you can prepare for Christmas morning by purchasing some
flannel footy pajamas
and even buying some
Ovaltine
to leave out for Santa in your
cherry printed ThermoServ tumblers
.
2. ...Of the Month Club:
No we're not talking fruitcakes here, but nothing is more retro than an "of the month club" gift. It's the gift that keeps on giving far after the rest have been returned and it gives the recipient something to look forward to and thank you for far after late December.
One of our local favorites is Vermont's own
Lake Champlain Chocolates, Chocolate of the month club
. Available at a variety of price points for different monthly durations this is a surefire hit for the chocolate afficienado in your life. $90 and up.
The
Vermont Brownie Company
also offers a delicious of the month club gift option. If you haven't tasted their wares you are missing out! $84 and up.
3.
Vermont Teddy Bear Company
:
Instead of getting the little ones in your life yet another plastic future addition to the landfill, why not get them something made in Vermont that is both cuddly and teaches them from an early age the finer points of style.
4. One Hip Sticker Chic:
Sticking with the kid-gift theme, as we know that once you hit a certain age you can often find yourself in the "let's not exchange gifts, you can just buy gifts for the kids" predicament, we'd like to recommend one Quechee, Vermont-based Etsy seller. OneHipStickerChic's mod-inspired wall-sized decals can save your neice or nephew from parent-imposed Disney decorations or Pixar Plastic knick-knacks.












In addition to getting their imagination going with some mod-monkeys, you can also teach them the importance of monogramming. $25 and up.
5.
Custom shirts and suits
by
Michael Kehoe Ltd
. Go retro with how you shop and consider a custom garment. We've
written
on this blog
before
about Michael Kehoe Ltd., a menswear shop right here in Vermont. Jen bought Eric a gift certificate for custom made to measure dress shirts last year and he absolutely loves them. And yes, they can seem a little pricey - depending on the line and fabric you choose, the price ranges from about $110 to $250 per shirt, with a minimum order of two shirts. But, it's about value. With the ability to replace the cuffs or collars for years to come should they need it you will have a shirt that has a lifespan far longer than that of any you can purchase off the rack. Michael Kehoe Ltd. is a locally owned business, and many of their custom made garments are made in the USA (though - full disclosure - some are made by our neighbors to the north in Canada).
6. Wine
. Watch an episode of
Mad Men
and you'd be hard pressed to find a scene that doesn't contain the best supporting actor "Alcohol." Right here in Vermont some very good wines are being made.
Shelburne Vineyards
in Shelburne, Vermont has a great selection, offers fun, inexpensive wine tastings, and is locally owned and operated. They do not sell direct over the Web, but many local markets and
wine
shops
carry their wines. $14 - $45.
7. A Ski Trip
: Nothing says retro family fun like a weekend of skiing. Help support the Vermont economy still hurting from Irene by taking a ski trip to one of the
many
old
school
Vermont
mountains
!
8.
Midcentury modern iPad Sleeve
- Handmade via Etsy. (You can find
Kindle cases too
!). $15 - $20.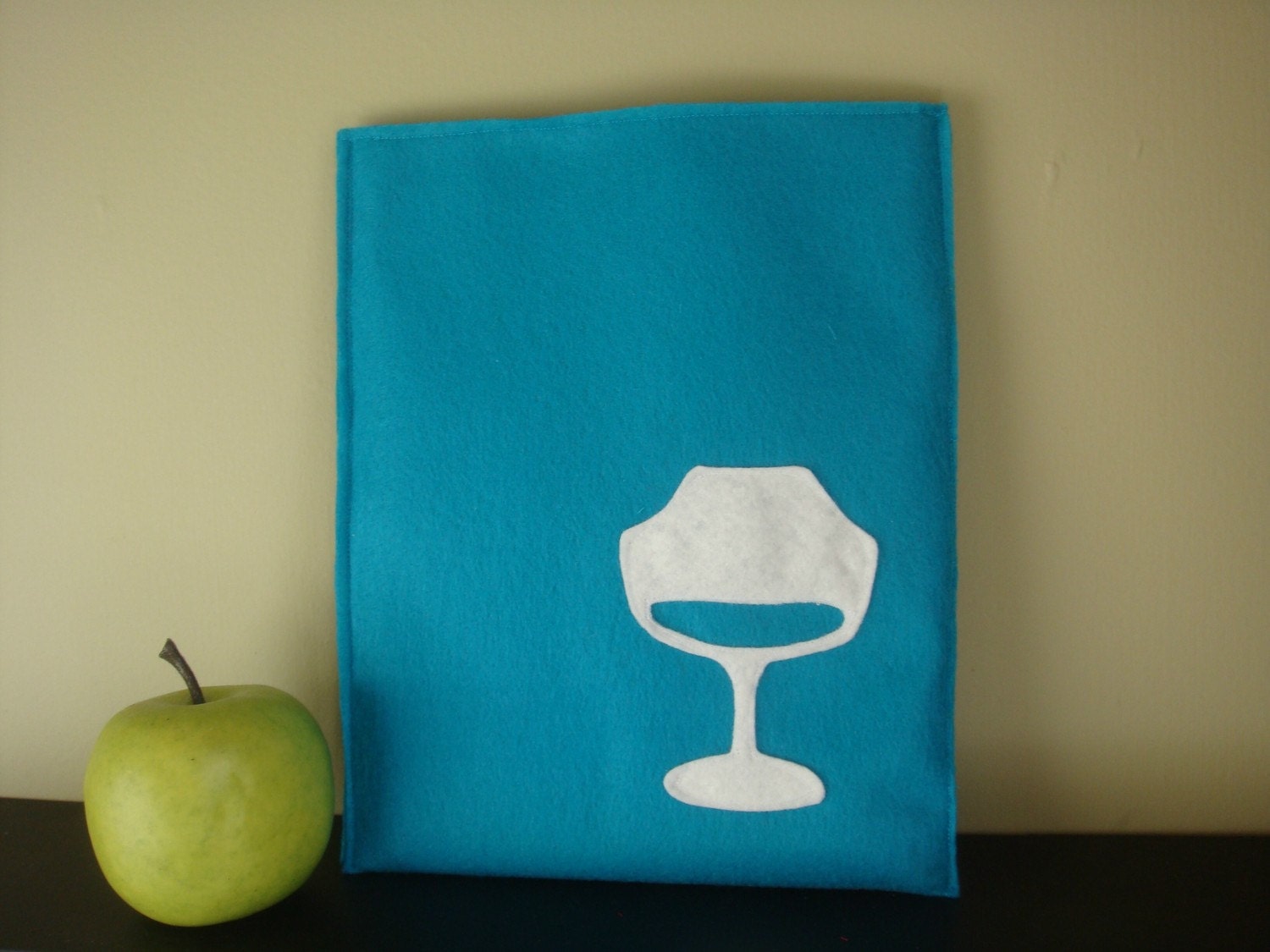 9.
Bowery Lane Bicycles
- I know that with the temperatures dropping, especially here in Vermont, a bicycle may not be the first thing that comes to mind on your wish list. But soon enough the mercury will begin to rise and it'll be time to get out and start cycling again. Bowery Lane Bicycles are made in New York City. As their web site notes, "
Ninety-nine percent of bikes sold in the US are not made in America. We are a part of the 1%. Our bicycles are welded, painted, assembled, packed and shipped in New York City. No big assembly lines, no mass production, no robots. Human hands. American Hands. Our bikes are made with pride by a family owned and operated company that has been making bicycles since 1891." Starting at $595.
Bonus ideas:
Any other vintage or retro inspired gift ideas? Leave 'em in the comments!
Happy shopping!